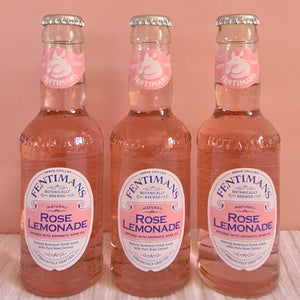 Not just any old Rose Lemonade, direct from the UK, this iconic Rose Lemonade is made with pure Otto rose oil from the world-famous Rose Valley in Kazanlak, Bulgaria. This rose oil is one of the most valuable essential oils on earth and used in some of the finest perfumes on the market. Small amounts of this oil blended with lemon juice add an unrivalled depth of flavour.
Comes gift wrapped to complement your chosen gift.
Choose to purchase this item for yourself, add it to a hamper or Nappy Cake, or even have it sent directly to the gift recipient complete with your personal message for the gift card.