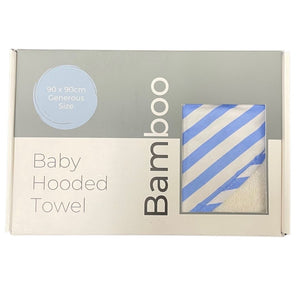 Our Bamboo Hooded Towels are generously sized, making them suitable for babies, to beyond their toddler years.
They are made from sustainable Bamboo, making them super soft and absorbent.
The hood makes them perfect for wrapping up your baby after a bath to keep them nice and snuggly.
90 x 90 cm
Choose to purchase this item for yourself, add it to a Nappy Cake, or even have it sent directly to the gift recipient complete with your personal message for the gift card.