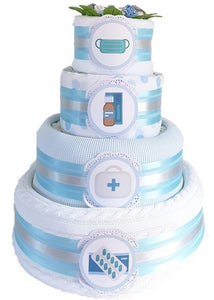 4 Tier Essential Services Nappy Cake Ingredients:
100 Huggies Nappies
2 Muslin Wraps
1 Cotton Blanket
1 Bib
2 Wash Cloths
3 Pairs of Socks
Body Product for Mum
Images can be changed to suit any Essential Services. Also available in 2 Tier & 3 Tier. Please contact us for more details.