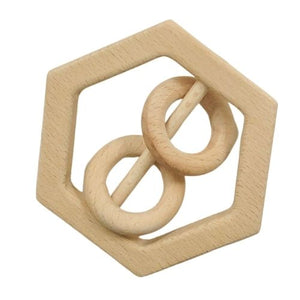 Natural Beech Wood Teething Rattle:
Our wood teethers, made of sanded down beech wood, are naturally safe for your baby to put in their mouth. Not only is a wood teether antibacterial, it's also 100% natural. Perfectly shaped to fit little hands and sure to delight any baby.
Choose to purchase this item for yourself, add it to a Nappy Cake, or even have it sent directly to the gift recipient complete with your personal message for the gift card.