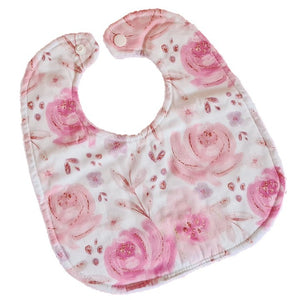 This gorgeous limited edition Roses print bib is 100% lovingly hand made in Queensland and available exclusively through us!
Made using 100% cotton, followed by absorbent bamboo and a soft minky backing they are super absorbent and simply perfect for those little dribblers! Complete with two snap fasteners to allow for easy use and grows with baby.
Proceeds of this item help to support a 'Buy From The Bush' small business
Choose to purchase this item for yourself, add it to a Nappy Cake, or even have it sent directly to the gift recipient complete with your personal message for the gift card.